NEVER MISS NEWS & EVENTS.

JOIN OUR MAILING LIST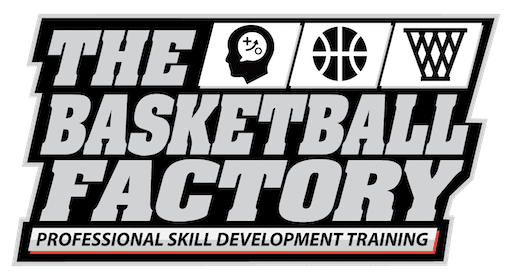 WHO WE ARE: The Basketball Factory is an organization founded on development.
We have developed our program on a foundation of the love of the game. We've fortified it with our passion for developing players. We want to help them develop into the best basketball players they can be.
At The Basketball Factory, we offer quality and committed basketball training for players of all levels. Our goal is to use our experienced trainers to help shape and produce fundamentally sound basketball players.
We take players who play hard, understand the game, and are capable of competing at a national level. We give them the basketball training they need to improve their game—and reach their full potential.
We work with all age groups—both boys and girls—with a range of skill levels from beginner to advanced, and use intense, innovative skill development training methods from our experienced trainers that focus on consistently improving players' basketball skills.
At The Basketball Factory, we know it's not all about what happens on the court physically. We also work with our basketball players on their mental performance, focus, and confidence to help them become the most well-rounded players across the board—and in the game.
TOP TRAINING STAFF
TOP TRAINING STAFF
The Basketball Factory has an elite training staff that brings both collegiate and professional experience to our team.
Not only will our coaches improve a player's skills, but they also work on increasing their basketball IQ. Especially when it comes to basketball for kids, understanding the game may be even more important than physically growing in skill—it's not all about just knowing how to shoot the ball—but also when to shoot is just as important.
Our team is hand-picked because of their love for kids and their ability to connect and bond with the players in ways that encourage and inspire.
With the blend of competence and knowledge of the game of basketball mixed in with the passion and enthusiasm for the sport, our trainers help create the best development-friendly environment for our players to learn—and grow their love for basketball, too.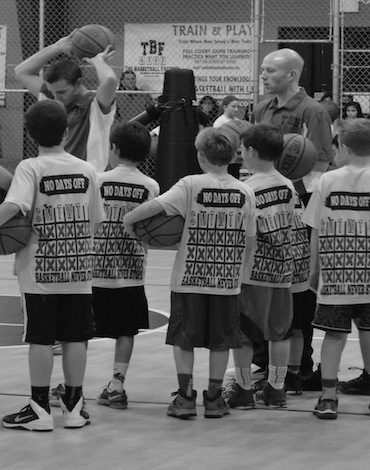 WE TRAIN THE BEST
PLAYER CONFIDENCE
REPETITION REPETITION
TRAINING EQUIPMENT
DEVELOPMENT SYSTEM
WE TRAIN THE BEST