BUILDING STRONG FOUNDATIONS:
KID'S BASKETBALL TRAINING PROGRAMS
PRESS PLAY TO SEE ONE OF OUR TRAINING SESSIONS IN ACTION
NEVER MISS NEWS & EVENTS.

JOIN OUR MAILING LIST
If you're in New Jersey and looking for the best basketball training facility to enhance your skills, you've come to the right place! Our basketball training program is second to none, with a team of expert coaches who are passionate about helping players of all levels improve their game. Our state-of-the-art facility is equipped with the latest technology and equipment to help you reach your full potential. Whether you're a beginner or a seasoned player, our personalized approach to training will help you develop your skills in ball-handling, shooting, footwork, and more. So why wait? Sign up for our basketball program today and experience the best basketball training in New Jersey!
BASKETBALL SKILL TRAINING AT TBF
The Basketball Factory is an organization founded on development. We have developed our program on a foundation of the love of the game. We've fortified it with our passion for developing players. We want to help them develop into the best basketball players they can be. At The Basketball Factory, we offer quality and committed basketball training for players of all levels. Our goal is to use our experienced trainers to help shape and produce fundamentally sound basketball players.
This basketball facility is top-notch, with 16 individual baskets that allow for personalized training. The excellent trainers provide individual attention, making it the perfect spot for all our basketball training needs."
"Big thanks to Kevin and trainers at The Basketball Factory for an amazing basketball camp that my kids loved. They're now eager to take the training classes, where they learn not just the skills, but also teamwork and respect. The fun environment kept them engaged and energized all day."
"The Basketball Factory in New Jersey is the best basketball training program. The positive and caring environment, along with excellent trainers like Kevin, make it a top choice for young athletes. Highly recommended."
Subscribe to our newsletter
THE BASKETBALL FACTORY INC FAQs
Welcome to our The Basketball Factory! We are dedicated to providing you with the best services on the market. If you have any questions or concerns, please don't hesitate to reach out to us. We are here to help!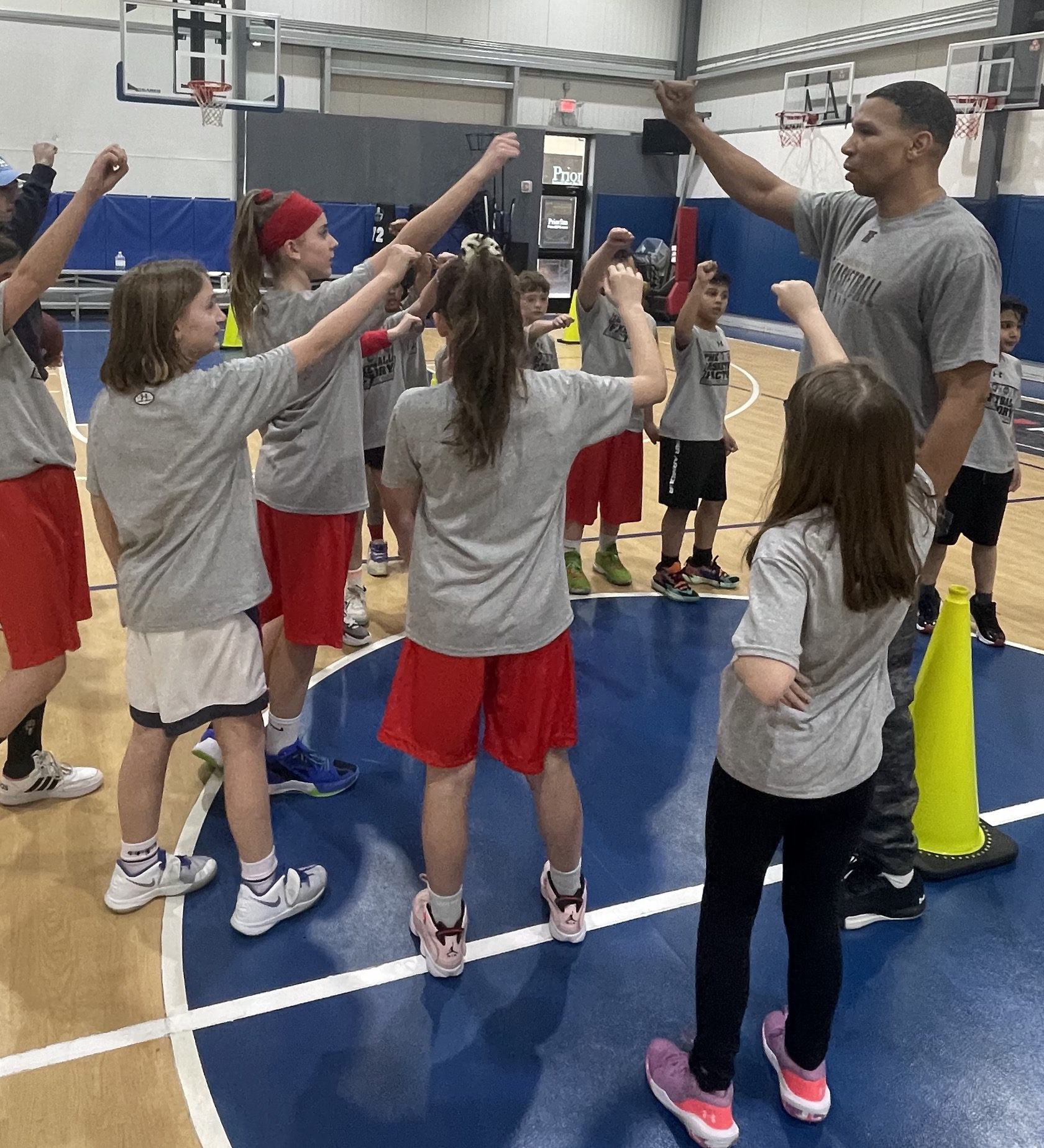 the basketball factory Features
Our basketball membership program offers personalized training for players of all skill levels, focused on developing fundamental skills, advanced techniques, and game strategies. With expert coaches and tailored programs, we're the perfect fit for anyone looking to improve their basketball skills. Join us today and take your game to the next level! The basketball membership program is priced competitively to make it accessible and affordable for all players. With flexible payment options and discounts available, we strive to make our program accessible to anyone who wants to improve their basketball skills.
skill development
Developing all fundamental basketball skills, such as shooting, dribbling, passing, rebounding, and defense.
Sharing Experience
Basketball training can be a fun way to make friends and build social connections. while improving their skills
Challanges
We offer skill challenges and competitions. To provide a fun and engaging way for participants to compete
affordable
By providing an affordable basketball training program, you make it accessible to more families and players.
consistent training
Achieving long-term success in basketball requires consistent training to develop and improve skills over time.
expert coaching
Expert coaching in basketball training is crucial for providing effective instruction, feedback, and guidance.
At The Basketball Factory, we are dedicated to developing players of all levels. Our passion for the game is at the foundation of our program, and we strive to help players become the best they can be. With our experienced trainers and commitment to quality, we offer personalized basketball training that focuses on fundamental skills development. 
EXPERT TRAINERS TO TAKE YOU TO THE NEXT LEVEL
Nullam sit amet odio diam. Suspendisse ac tellus pulvinar leo imperdiet tristique. Vivamus ut mauris ut arcu accumsan mollis in nec est. Phasellus hendrerit lacinia ornare.
NEWSLETTER THE BASKETBALL FACTORY INC NEWSLETTER Basketball Skills Training for Beginners: Advice from a Pro
Read More »